four of Grails
BUY ME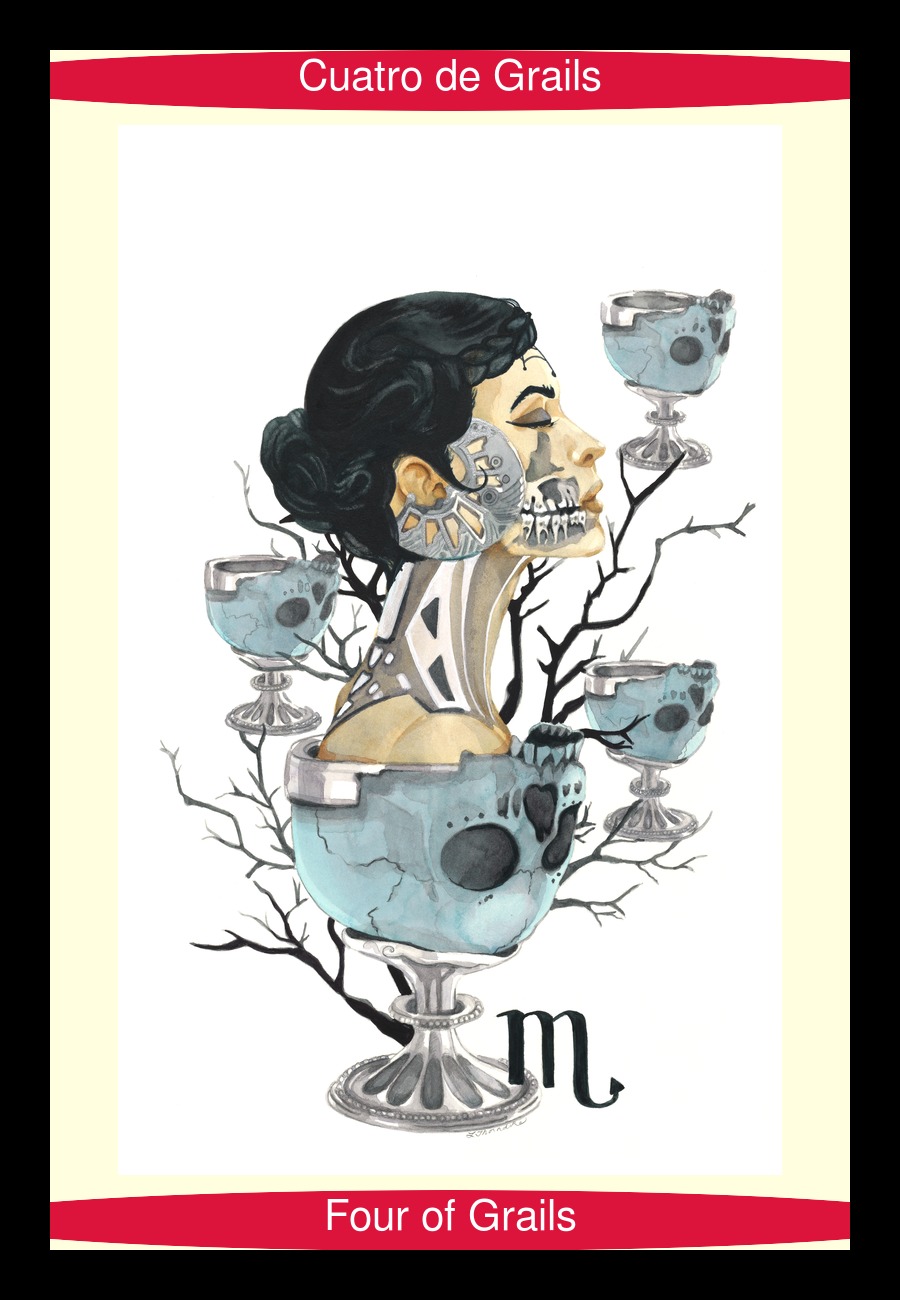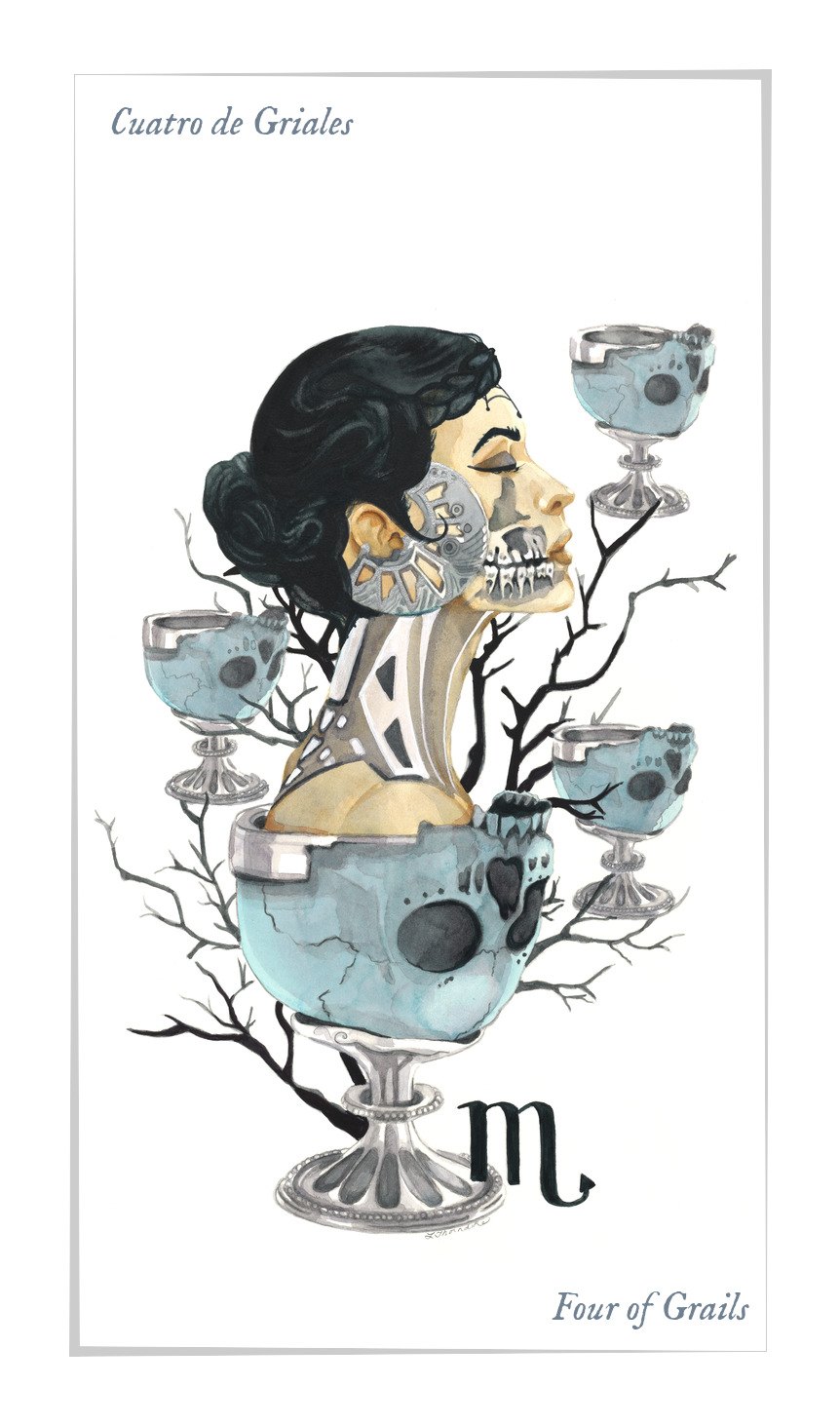 Four of Grails – Cuatro de Grails
Four of Grails
Meditation, contemplation, apathy, re-evaluation
Rider-Waite: Uses Cups instead of Grails.
The Four of Cups depicts a young man sitting under a tree far away from others in what looks like deep contemplation and meditation, in fact, he is so engrossed in deep contemplation that he does not appear to notice the cup being presented to him by an outstretched arm. A further three cups stand at his feet, symbolizing the world and its attractions but again, he pays little attention to these, in this sense, he indicates the need to look deep into our Self to discover the answers we seek. External influences can be distracting and may not lead us to the goal we seek even if those influences purport to be of a spiritual nature.
The Four of Cups often appears when you are bored or dissatisfied with the status quo. You may be feeling disengaged, apathetic, or unmotivated. Life has become stale or 'flat' and there is little that excites you anymore. To overcome this, the Four of Cups suggests a need to re-evaluate your situation and to look deep within your own psyche to find understanding and meaning. Turn your attention inward to find the Truth for which you are searching. Avoid distractions and examine your heart and mind to gain clarity.
Similarly, the Four of Cups signifies disappointment in someone or in a situation. You may be growing tired of the same old struggle that has been carried on too long in the past. As a result, you have started to withdraw and go within yourself to seek greater peace and tranquility. If you are becoming particularly 'pouty' or sulky about your predicament, the Four of Cups is then a call to action; it is time to wake up, be alert and to be open to new experiences that offer a more positive outcome.
Sad, Contemplative, looking inwards, maybe profile turned away from Cups

BUY ME
(click to see Various products available)