Decks and Greeting cards
Available
Welcome to the TarotMuertos Tarot - the Dia de los Muertos Tarot Deck.
The TarotMuertos Tarot Deck is organized around the classic Tarot principles established by the Rider-Waite-Smith deck. The images of the TarotMuertos are based on traditional Dia de los Muertos (Mexican Day of the Dead) celebrations, with added zodiac and elemental concepts.
These fine art images are heavily rooted by a strong, female influence.
There are 2 editions of TarotMuertos:
Click to stop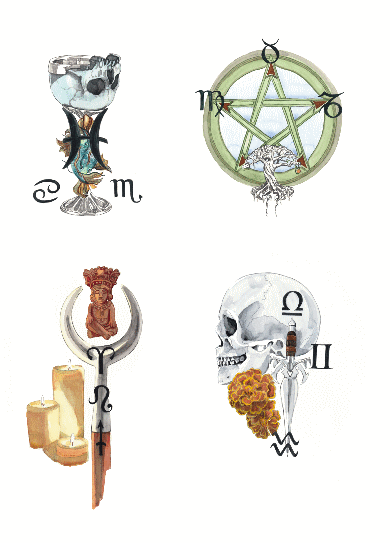 Click to see all cards