four of Swords
BUY ME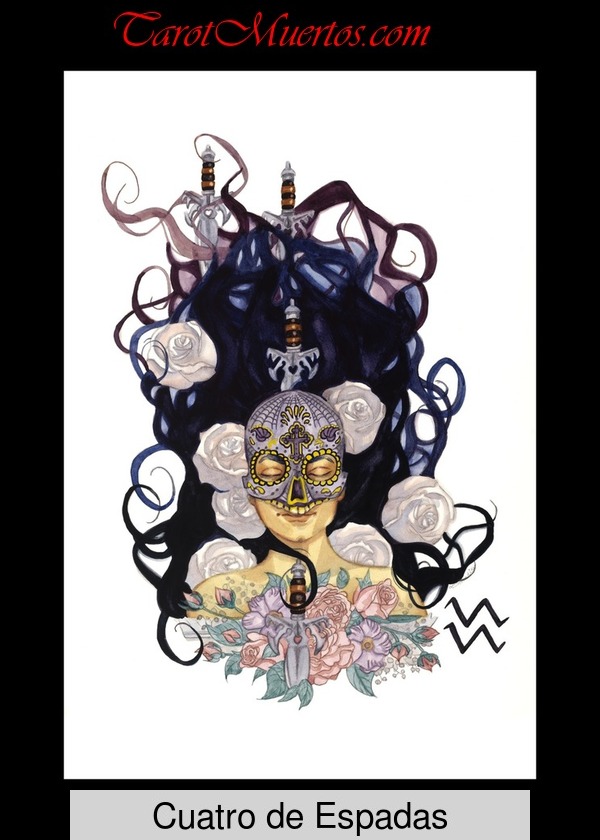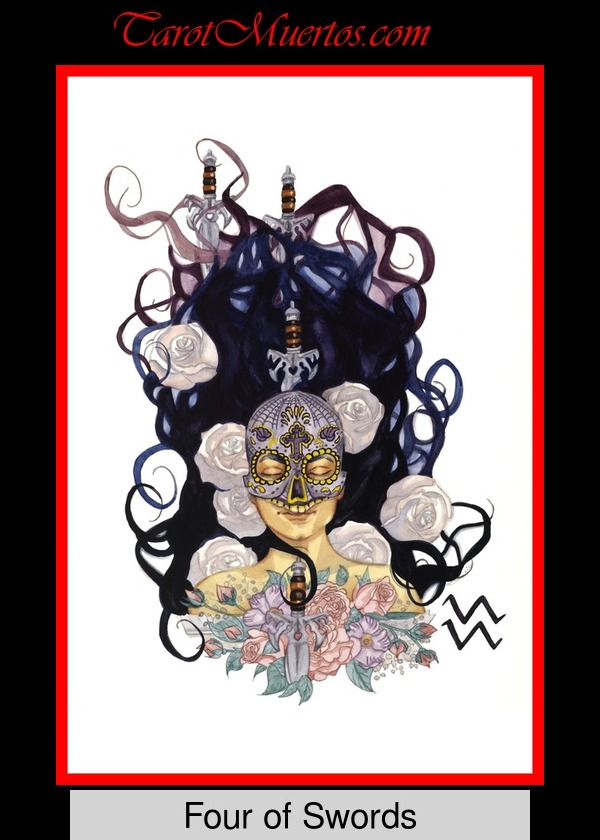 Four of Swords – Cuatro de Espadas
Four of Swords
Contemplation, recuperation, passivity, relaxation, rest
Rider-Waite: The Four of Swords depicts the effigy of a knight lying upon a tomb His hands are in the position of prayer and the tomb sits within a church. The stained glass behind the statue depicts a woman and child together. One sword lies beneath the knight, symbolizing that there is only one key issue that is dominating your life at this time. Three further swords hang above him, pointing downwards.
The Four of Swords shows a period of rest and recovery after a time of challenge, with the promise that, once recovered, you can and will return to the challenge. In the meantime, the Four of Swords provides a new challenge – to stay silent and inactive. This is the time to build up your mental strength. Meditate and spend time in a calm atmosphere. You need to replenish your strength and spend time in spiritual thinking. You need to rest and relax.
The Four of Swords is a reminder that after every crisis and before every new challenge, there is always a time of relaxation and contemplation, constant stress and tension will break even the hardest and most resilient of people but brief periods of rest enable you to refresh your energy, concentration and focus, ready for the next challenge. These rests should be used wisely/to heal the body and ready the-mind.
LT note: Use sugar skull and four corner swords or 'mask' with human eyes closed or ??

BUY ME
(click to see Various products available)