nine of Grails
BUY ME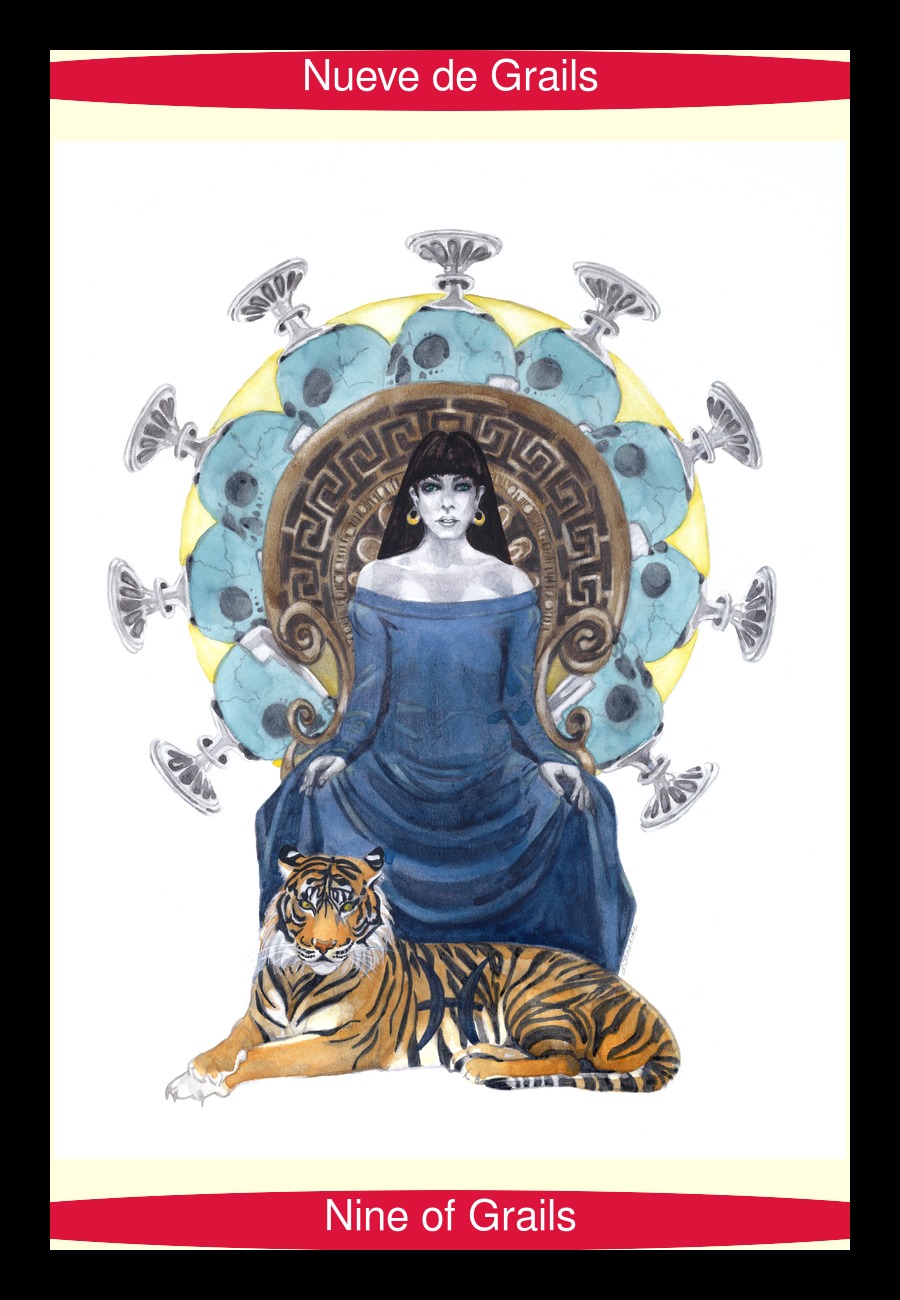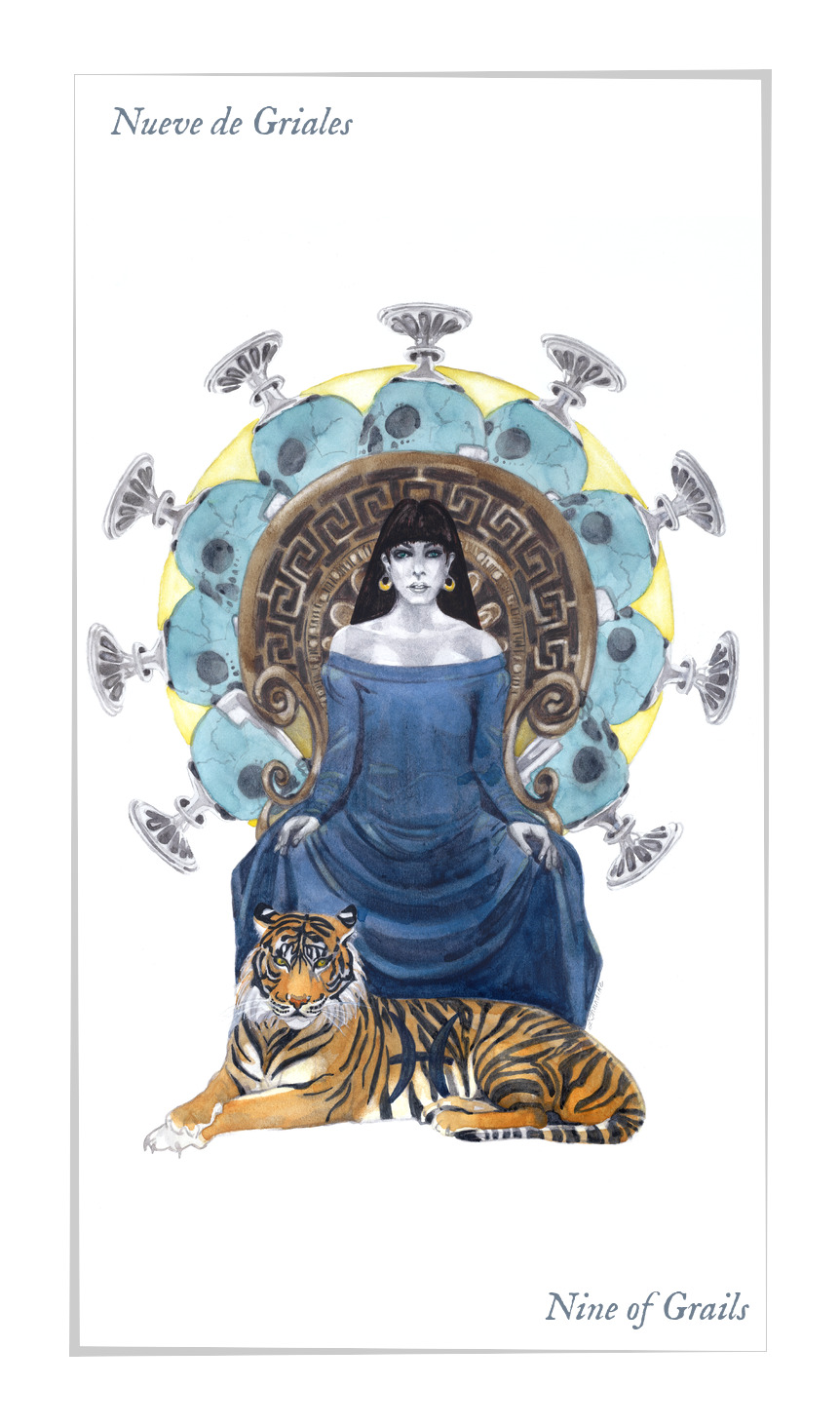 Nine of Grails – Nueve de Grails
Upright: Wishes fulfilled, comfort, happiness, satisfaction
Reversed: Greed, dissatisfaction, materialism
In Nine of Cups, a portly, middle-aged man sits upon a wooden bench with his arms crossed in contentment. He is dressed smartly and wears an expression of true satisfaction on his face and his red head-dress symbolizes an active mind. Behind him is a wall with nine golden cups arranged in a structured, well-organized arch. The man enjoys success both materially and spiritually and represents the fulfillment realized after the accomplishment of our deepest desires.
Nines represent personal integrity and completion, or the final stage of development. This final stage may bring certain problems with it, and past experiences and methods of coping become important here and are an intrinsic part of the meaning attached to the nines. Thus, the Nine of Cups shows a tendency to daydream and enjoy the pleasures of life. You are likely to spend more time thinking about big ideas and grand schemes for an ideal lifestyle than doing the work you need to do right now to execute those ideas. While it is good to 'think big', you also need to balance this with action to ensure that you can fulfill your dreams.
The Nine of Cups is also about counting your blessings, living in the moment, and enjoying the good things that life has to offer. Start or end every day by creating a mental list of the three things you are most grateful for. You will find that over time, you indeed have a lot to be happy about and it may increase your feeling of deep contentment and fulfilment.
The Nine of Cups can also indicate splurging and indulging in life's luxuries. This includes enjoying good food and wine, appreciating the arts, making love, relaxing in a beautiful resort, or experiencing beauty. Of course, balance is needed to ensure that you do not become lazy or greedy but generally the upright version of this card suggests that this is more a time of enjoyment than of suffering the negative consequences of such enjoyment.

BUY ME
(click to see Various products available)