two of Pentacles
BUY ME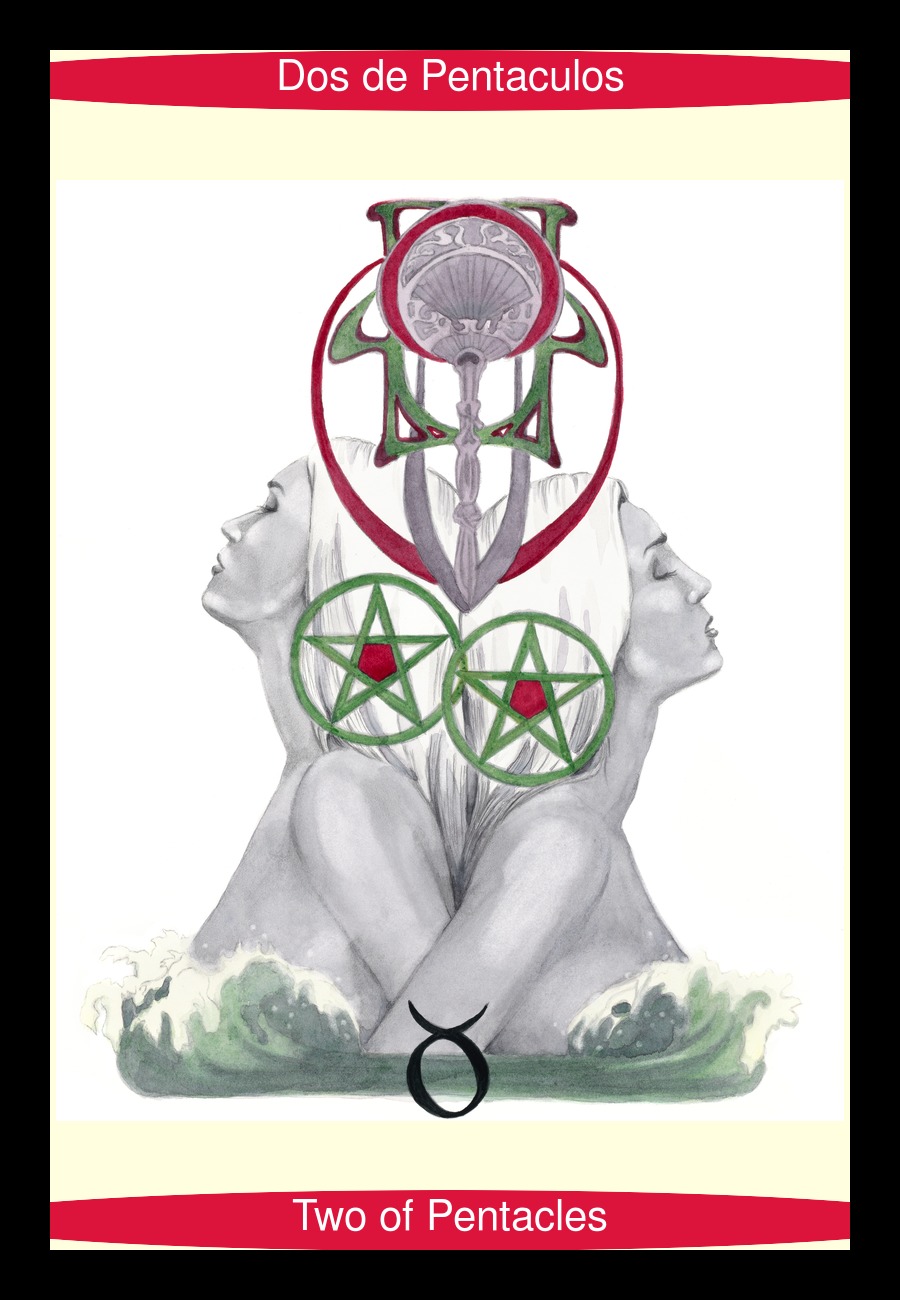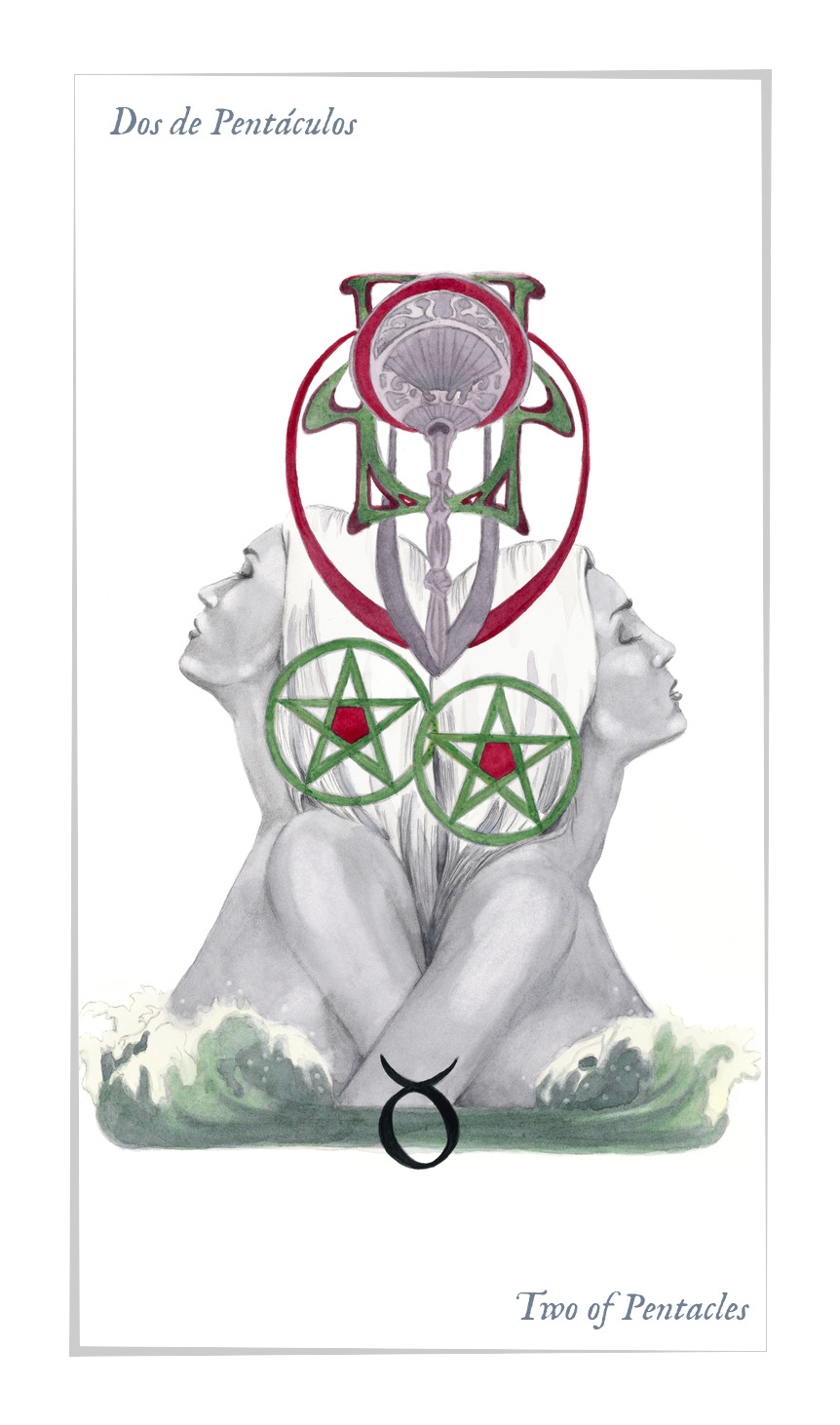 Two of Pentacles – Dos de Pentaculos
Balance, adaptability, time management, prioritization
Duality, Twins, Balance, Turbulent ocean (* hand)
Rider Waite:
On the Two of Pentacles, a young man dances as he juggles his worldly concerns. The infinity sign loops around the two Pentacles suggesting that he can handle unlimited problems. In the background, two ships ride the waves easily, cruising the ups and downs of life. The man seems to have a somewhat concerned look on his face, yet he dances with apparent abandon despite the turbulence of the sea behind him.
In the Two of Pentacles is an individual whose consciousness, represented by the waters, is tossed by seemingly conflicting interests. While the Ace of Pentacles represents the beginnings of a new business or financial venture, the Two represents the need to balance that venture with other important areas of life such as family, friends, and even our own physical, mental, and spiritual well-being. This card indicates the necessity for balance between opposing desires and interests. Life will always be uncertain, yet if you can produce balance and harmony among all the demands upon you, you will ultimately live happily and in prosperity.
Two of Pentacles predicts change. You need to be able to cope with change, remaining flexible and adaptable in your approach.
You must stay centered while you stay flexible and keep informed. Look for new possibilities, be open to change and go with the flow as best you can.

BUY ME
(click to see Various products available)