two of Grails
BUY ME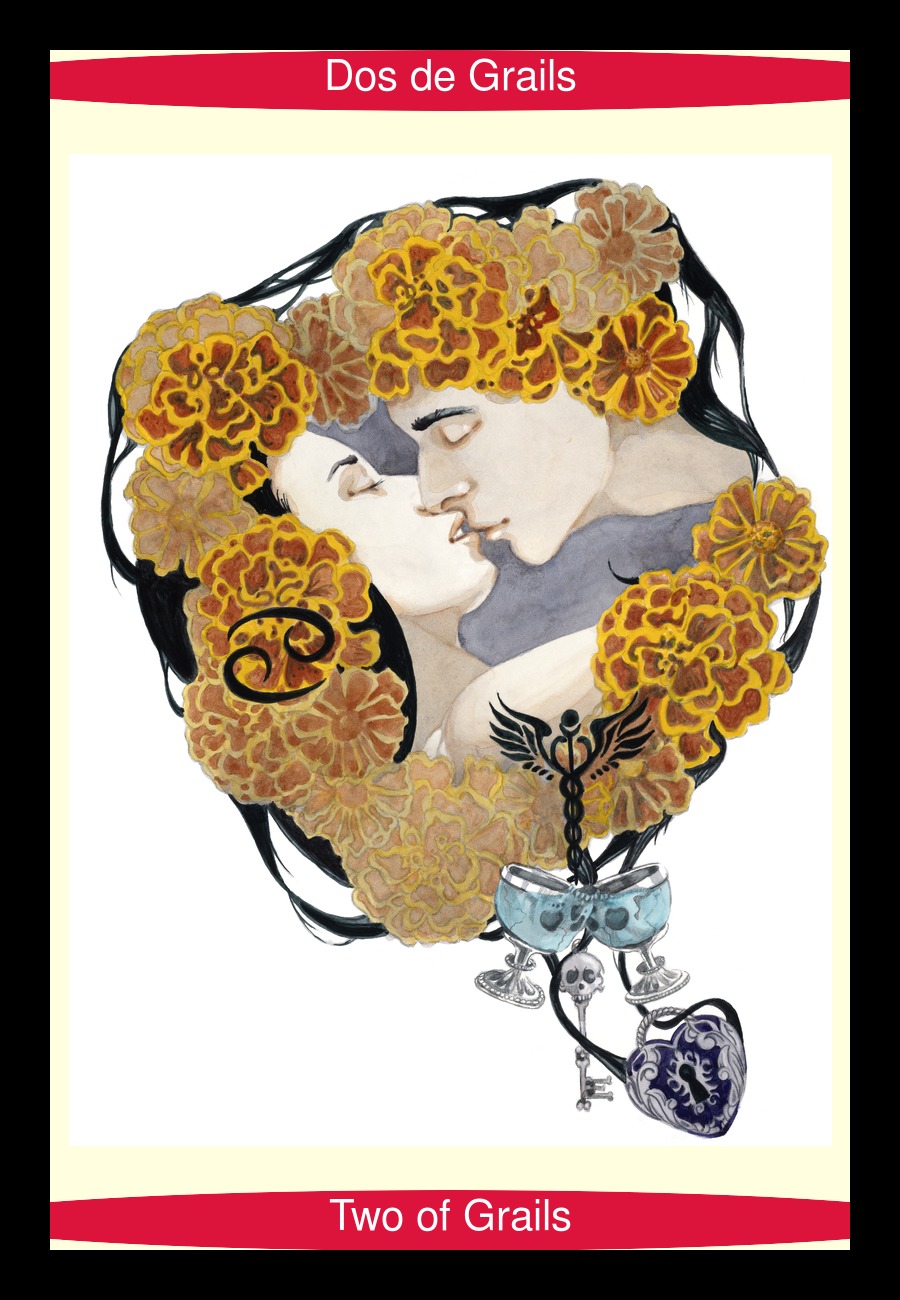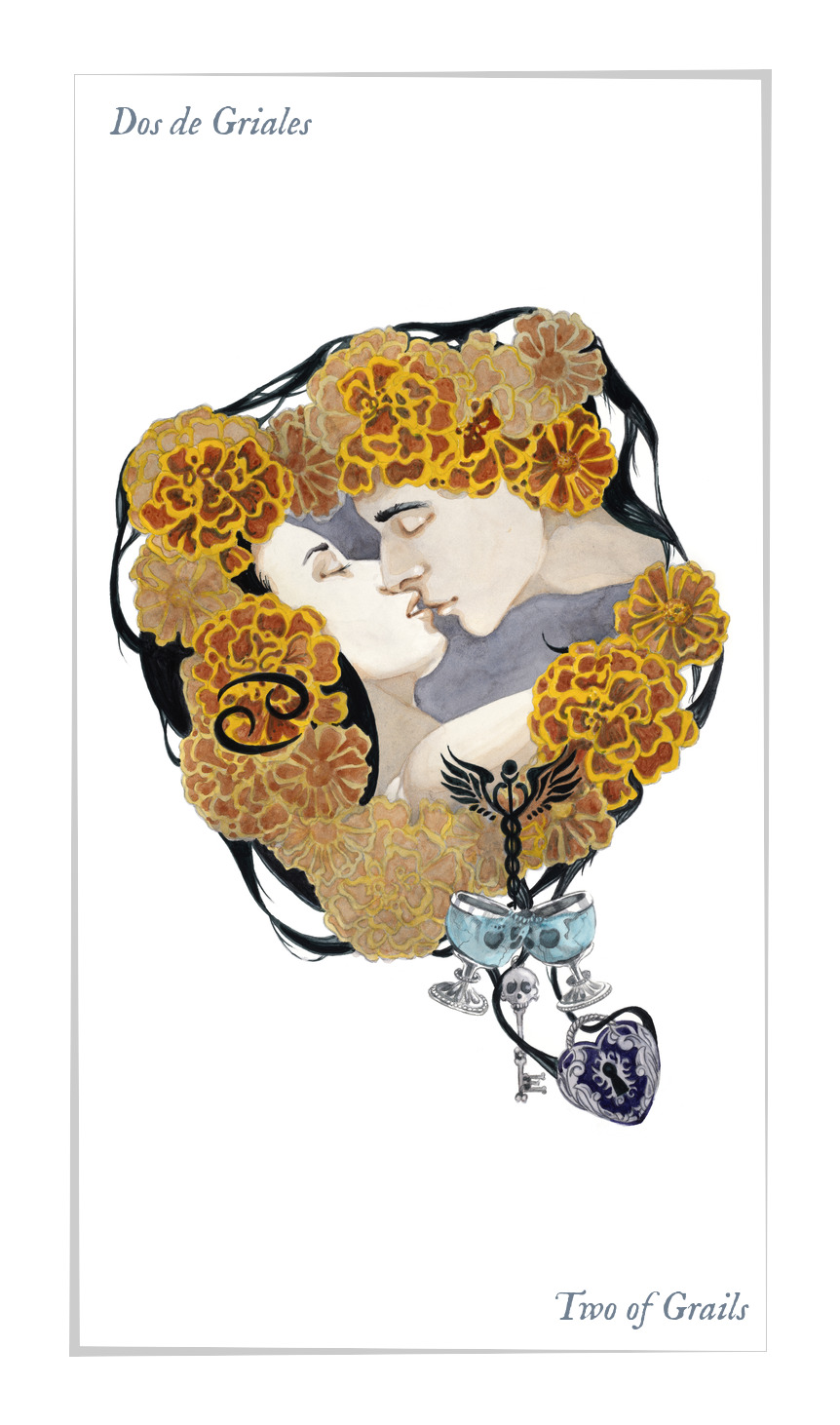 Two of Grails – Dos de Grails
Unified love, partnership, attraction, relationships
Marriage/Male+Female, Dark and light side of unions, relationships
Rider Waite:
The Two of grail depicts a man and a woman
exchanging grail in what appears to be a wedding ceremony
with the caduceus of Hermes between them. The two-snake caduceus design has ancient and consistent associations with trade, negotiation, balance, duality (union of opposites), proper moral conduct, protection and cosmic energy. On the Two of grail, the caduceus sends a positive message for new partnerships, and suggests that with honor, respect and balance, new relationships shall be rewarding. At the top of the caduceus is a lion's head, a symbol of passion and fire energy suggesting that there may be a lot of sexual attraction between the people, although that may or may not be allowed to express itself. The two snakes that wind up the caduceus represent dark and light and their coexistence within us.
The Two of grail shows the beauty and power that is created
when two become one. The card reflects balance, mutual respect and harmony in relations with one another.
The Two of grail typically points towards a relationship that is based on mutual attraction and romantic inclinations. It reflects the clear, nurturing, supportive and heartfelt exchange of emotions that is the gift of a romantic relationship. The Two of grail represents love that is nurturing, creative, clearly focused, inspirational and equally fulfilling.
Two of grail also points to what is happening within the individual. To be truly loved, deeply treasured and valued highly by others, you must first and foremost strive to create those feelings for yourself. That is, when you work toward loving yourself, you hold your inner spirit in high regard, treating it with deference and deep respect.

BUY ME
(click to see Various products available)