nine of Pentacles
BUY ME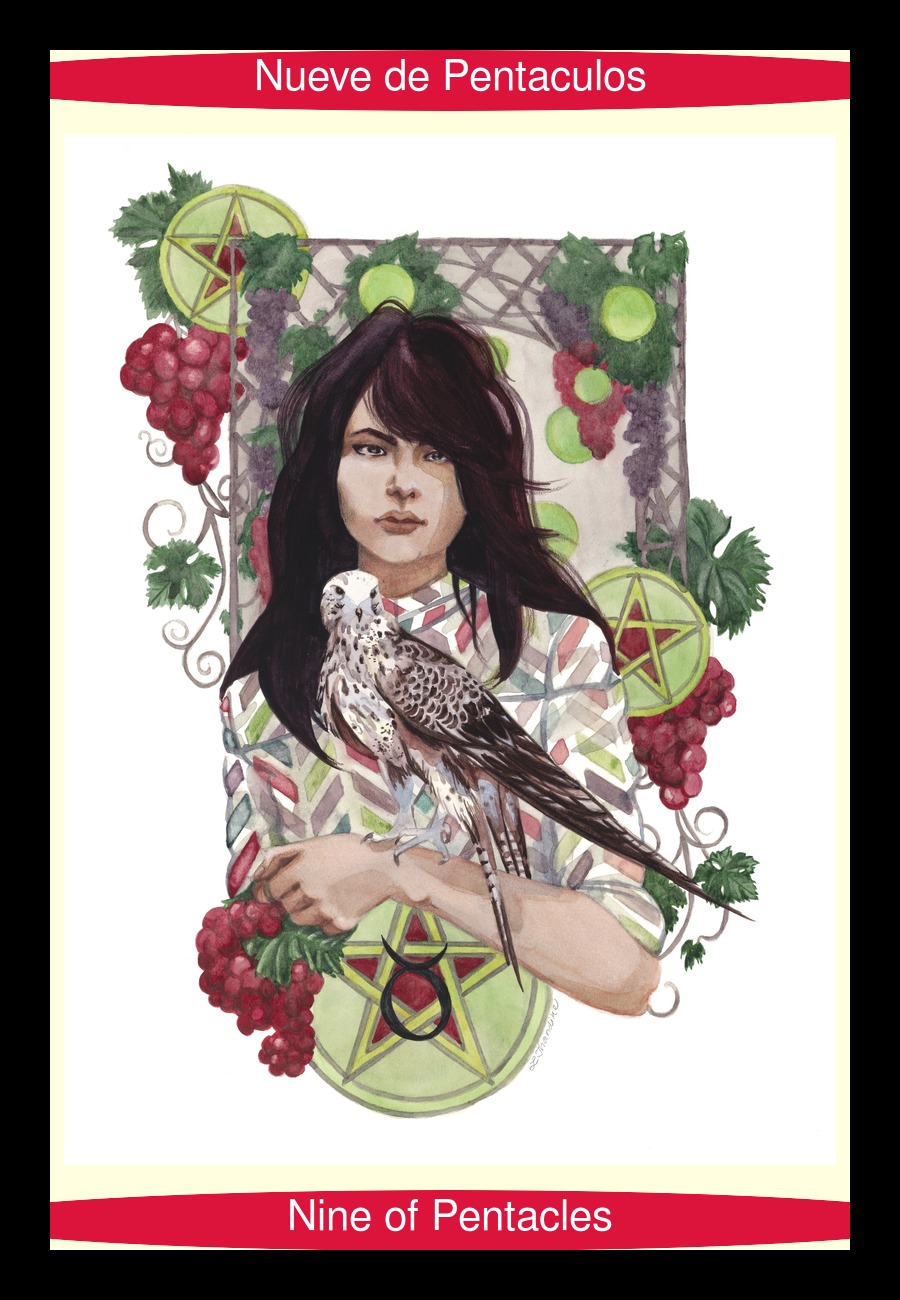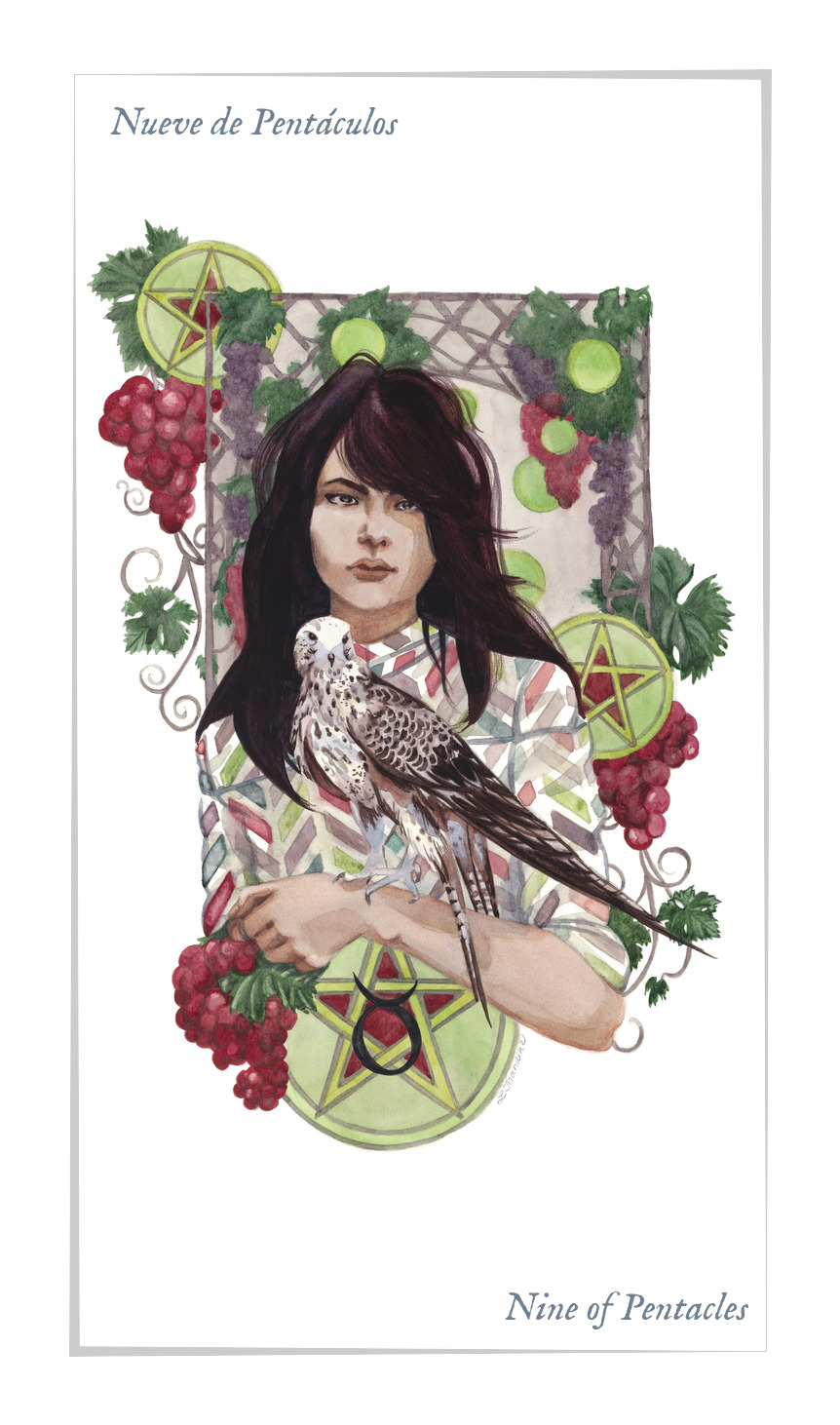 Nine of Pentacles – Nueve de Pentaculos
Upright: Gratitude, luxury, self-sufficiency, culmination
Reversed: Over-investment in work, financial setbacks
Rider-Waite:
The Nine of Pentacles shows a mature woman walking in the midst of a vineyard. The vines are heavy with grapes and golden coins representing the fruitful accomplishment of all her desires. A falcon sits calmly on her left hand, symbolising her own intellectual and spiritual self-control. Far in the background is a large house, presumably belonging to the woman herself. There is a general sense of peace, satisfaction, and the fulfilment of a creative venture or personal investment in the image of the Nine of Pentacles that offers a more permanent, lasting achievement as the result of one's own efforts.
The Nine of Pentacles indicates that you have reached a point in your life where you are feeling self-confident, self-sufficient, independent and free. By acting on your own accord, you have attained well-deserved success and may now enjoy money, leisure time, pleasure, material comfort and rest. You appreciate what is now available to you, knowing that the difficulties are over. You also know that you can complete any work necessary through confidence, self-discipline and patience.
Sometimes, however, the Nine of Pentacles can indicate that you are close to reaching your goal but you have not yet made it. So, as a result, you may want to stick to your program and continue sacrificing until you have reached that goal. You are showing great self-discipline and self-control to ensure you get to where you want to be.
Whilst the suit of Pentacles typically focuses on material wealth and gain, the Nine of Pentacles also suggests that you are in harmony with the nature that is around you. You have an appreciation for the beauty and abundance found in nature and you are able to harness this energy to bring pleasure into your life. You may enjoy gardening or floristry, or you may simply like to pass your time in the beauty of nature with picnics or walks in the park.

BUY ME
(click to see Various products available)