daughter of Pentacles
BUY ME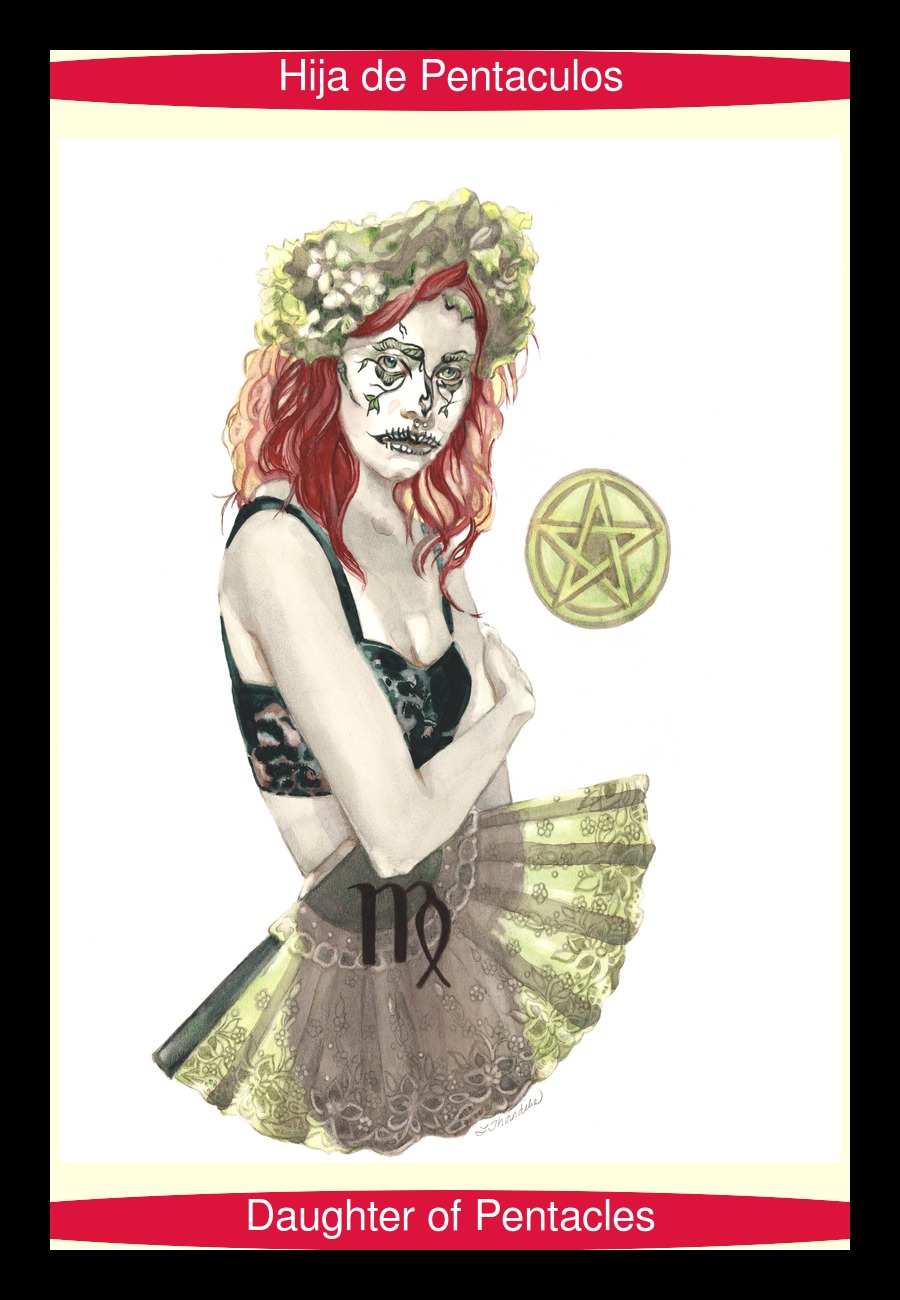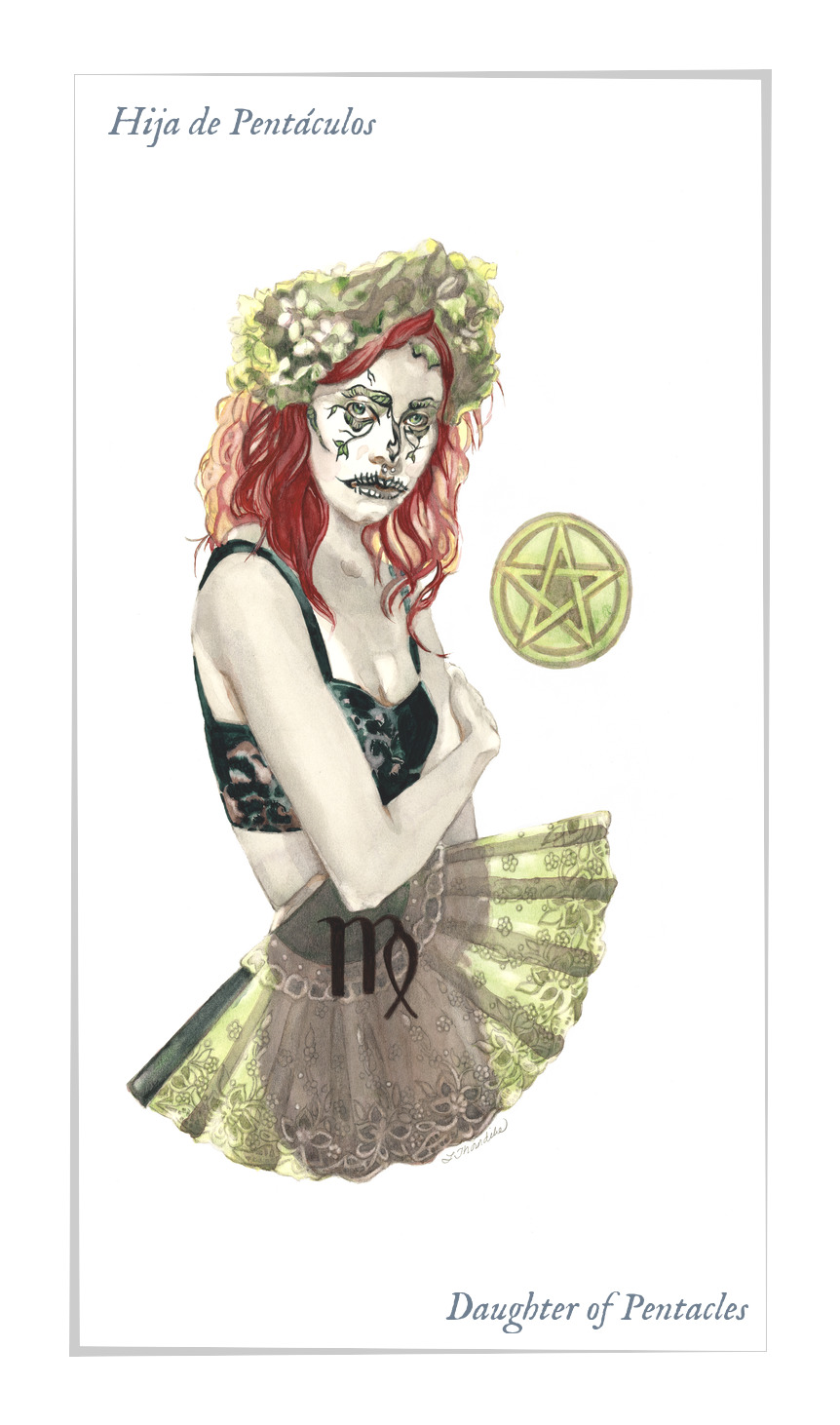 Daughter of Pentacles – Hija de Pentaculos
Pentacles = element: earth, color: green, resources Zodiac: Taurus, Virgo, Capricorn
Upright: Manifestation, financial opportunity, new job
Reversed: Lack of progress and planning, short-term focus
The Paige of Pentacles is a card of dreams and the desire to manifest those dreams in the material world. The Page of Pentacles has the desire to learn all things. He is dedicated to knowledge and the attainment of wisdom and new skills.
The Paige walks slowly as though he were unaware of anything around him other than the golden coin in his hands, which he closely examines. The bright sky above him suggests that all is well in his world and that this is a tranquil moment spent planning his path towards future success.
The Paige of Pentacles, like the paiges of all the suits, is a card of new beginnings, of inspiration and the initial stages of a creative project or venture. Pentacles correspond to the alchemical element of earth and in this sense the coin that the Page holds may symbolize the beginnings of sensual awareness not only in terms of money and its value but also in terms of a growing awareness of die importance of health and other material needs.

BUY ME
(click to see Various products available)