daughter of Swords
BUY ME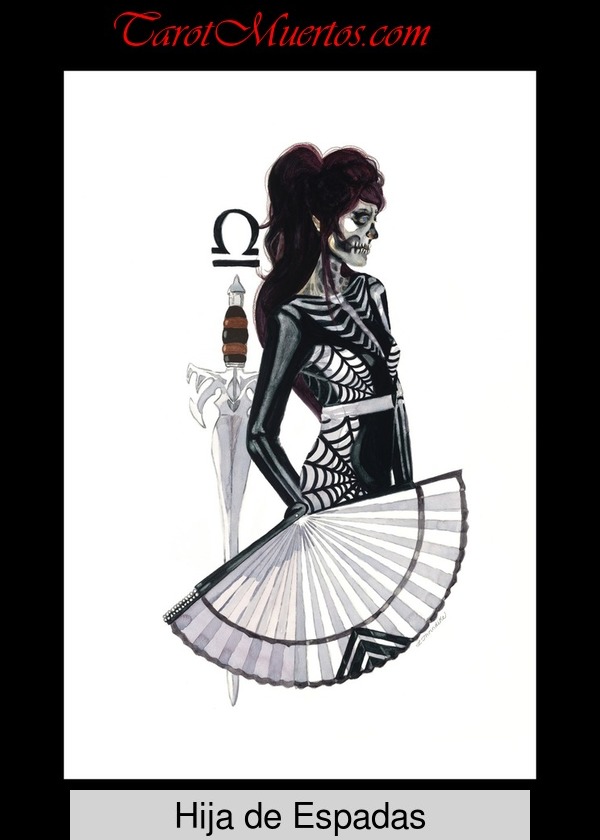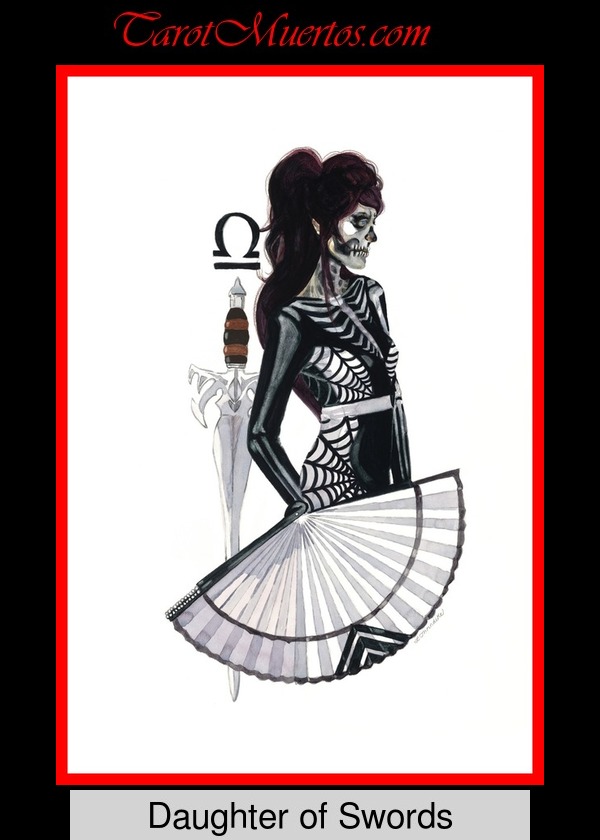 Daughter of Swords – Hija de Espadas
elemental: Air, Color: White, intellect/logical Zodiac: Gemini, Libra, Aquarius
Upright: Talkative, curious, mentally restless, energetic
Reversed: All talk and no action, haste, undelivered promises
The Page of Swords reflects an abundance of energy, passion and enthusiasm. You cannot wait to get started on a new project or an idea, and to share that with others.
The Page of Swords is also all about communication, information and ideas.
The Page of Swords is as perceptive as the Queen of Swords. He has the ability to find out the truth regarding all matters by asking all the important questions. However, what makes him different to the Queen is that he lacks experience and maturity.
*
The downside of the Page of Swords is the turbulent nature of intellectual discovery and inspiration unchecked by experience or wisdom. This Page seems to be either on the defensive, protecting his ideas, or on the offensive, looking for some victim of the double-edged sword of his mind. Perhaps he is seeking a confrontation in the intellectual sense or has the desire to prove himself mentally superior to others.

BUY ME
(click to see Various products available)